The ability to easily grind various types of flours, including rice, wheat, and maize is just but one of the impressive considerations of having an
automatic flour mill plant
around the globe today. Today, people can easily access any type of flour, without much struggle, unlike in the traditional arena where flour was ground using hands and hand tools. Thanks to the advanced technology and skills, because today people can enjoy all the benefits of automatic flour mill machines, such as having smooth flour and considerable quantity to meet the community's petite.
It can be domesticated
Good thing is that those who grow creals like wheat, rice or even maize can grind their flour domestically. All that is required of you is to have an automated flour mill machine, source of power, raw materials, manpower to mention a few. Good thing is that with automatic flour mill machine plant, you can easily have the reliability of making flour even from the comfort of your village. Even though at times setting up automatic flour mill plant can be expensive denpending on where you come from, than the manual ones, their efficient will always be a rewarding ordeal as compared to the manual ones. However, you need to put into consideration the following factors before setting up an automatic plant.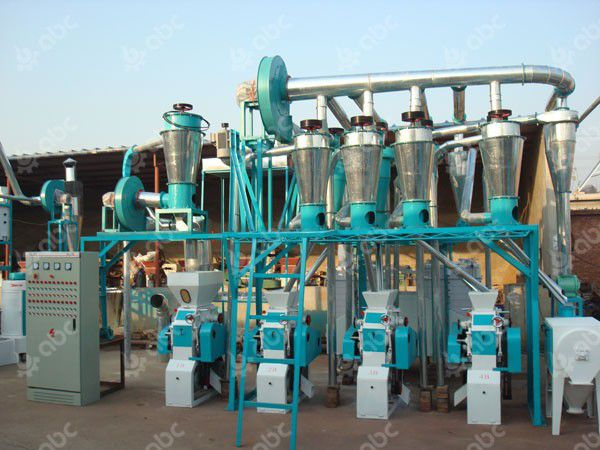 Factors to consider
The first thing to put into consideration should be the whole budget. Go for a machine, which favors your pocket. This will help you avoid unnecessary expenses, which can easily lead you into debts. Besides, you should consider daily consumption. This means that you should understand the demand of flour you need to produce. After this, you can then easily choose the machine that will enable you to produce just that. Smaller machines will be suitable for a smaller quantity of flour, and vice versa. These two are the main factors since the rest will automatically fall in place, with time.
Examples
Some of the already installed automatic flour mill such as
ABC Flour Mill Plant
, which is fully automated and is client-oriented when it comes to flour milling markets; the Flour Grinding Mill rated 700mm-27; which is cost effective for corn, wheat, spices, sorghum, teff and millet, are just but two examples you can prioritize if you need a flour mill plant. However, all you need to understand is that at times it can be challenging to have the right product from the manufacturers. Before purchasing any flour mill for your flour milling plant, it is important to first consider the dealers. Ask yourself whether they are genuine enough to give you original products from manufacturers; that is if it's hard to get to the manufacturers yourself. Authenticating on whether a dealer is genuine is simple. You only need to consider the dealer's reviews, or simply use Google to read more about them. The world today is saturated with frauds, and therefore taking caution before doing anything is very much important, especially when it comes to things that cost a lot of money. Overall, investing in an Automatic flour mill plant is one of the best achievements one can do today.