ABC Machinery will visit Pakistan from September 25th to 30th, 2018. This visit aims at attending the International Poultry Expo-2018 held in Lahore, meeting those clients in Lahore and Karachi who are contacting with ABC Machinery sales team, and also have field study of the wheat flour and maize milling industries in Pakistan.
Contact Email: info@bestflourmill.com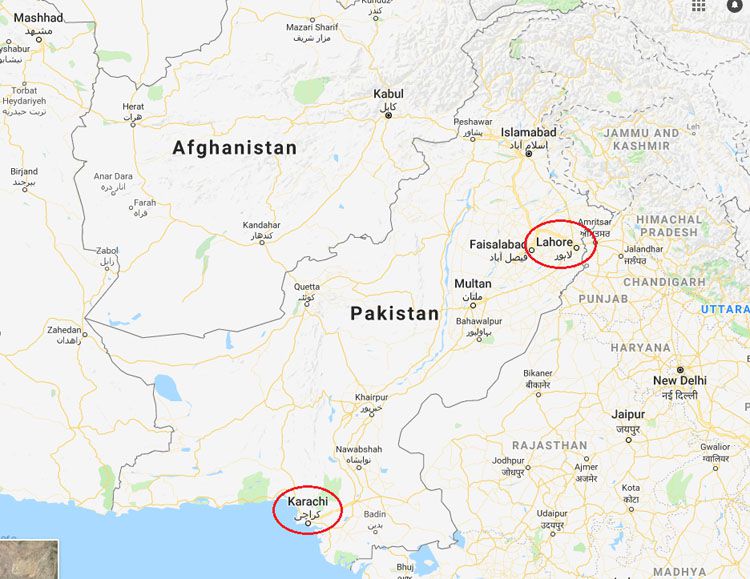 Market Prospects of Flour Processing Industry
Pakistan Wheat Flour Milling Market Potential
Wheat is the main stable food in Pakistan, nearly the whole country relies on wheat flour for daily diet. That's why wheat flour mills need to grind almost 50% of 24~25 million tons of wheat every year. In fact, the wheat flour produced in Pakistan not only supplies its 180 million people, but also exports to Afghanistan in a few years.
Pakistan has a great amount of wheat yield every year. According to the report from UNFAO (United Nations Food and Agriculture Organization), in the year 2005 Pakistan produced 21,591,400 tons of wheat, which surpasses the yield of the whole Africa (20,304,585 tons), and is also the same as that of South America (24,557,784 tons).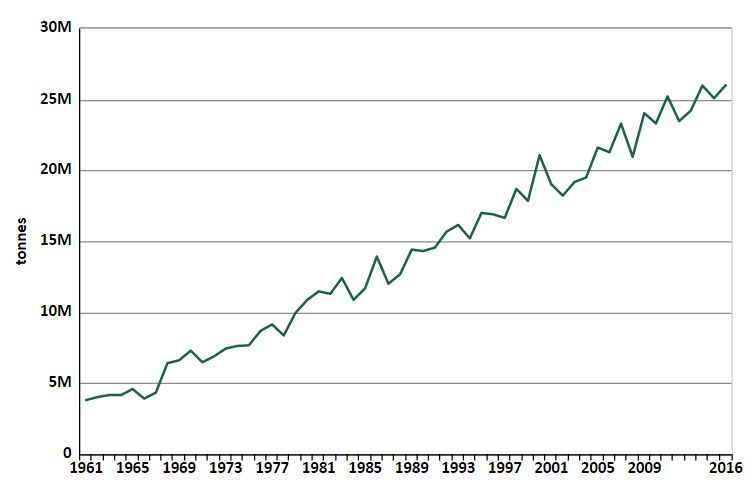 Pakistan Wheat Flour Market Trend Chart
Wheat flour milling practices in Pakistan depend on the type and quality of wheat flour needed in the local market. In Punjab, flour mills provide 12 to 18 percent of the bran for food made in a mud furnace or grille. In urban areas, higher levels of extraction translate 55 per cent of wheat grains into 60 per cent for baking flat bread or southern wheat flour. Alerts divided into industrial supporters and semolina (Suji) requirements for refined flour (Maida) used in confectionery products. Pakistan's flour processing industry lags far behind some of these areas.
About 90% flour mills in Pakistan fall behind because of technology. As a result, wheat flour mills in Pakistan are in urgent need of upgrading. Wheat flour mills from ABC Machinery are a good choice. The new type wheat flour mills are more advanced, have higher productivity and low fault rate. It cost you less but brings you more.

Pakistan Corn (Maize) Milling Market Potential
Corn/Maize is the 3rd most important cereals in Pakistan, producing 6,130,000 tons in 2016, accounting for 14% of its whole annual cereal production.
Using maize for human consumption has declined in recent years, but its use in feed and wet milling industry grows rapidly.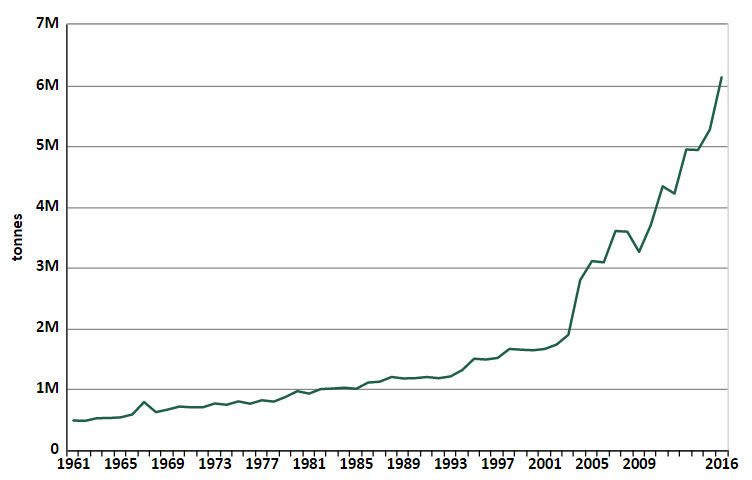 Pakistan's Corn (Maize) Flour Market Trend Chart
Poultry farming is the main buyer of corn; poultry feed production can use nearly 65% of corn in its formula. The wet milling can expend around 15%, and dairy feed concentrates production can consume 10%. Then the rest of the corn is milled into maize flour for making bread or used as seeds. ABC corn flour milling machines can help you make maize flour efficiently.
Poultry industry is one of the most modern and active areas of agriculture in Pakistan. There are about 150 poultry feed processing plants in the country with an installed capacity of 9 million metric tons. Corn plays a more and more important role in dairy feed concentrate production. Wet grinding industrial corn produces starch in the textile industry, and also produces all kinds of food.
Pakistan Rice Milling Market Potential
As a traditional agricultural country, rice is Pakistan's third largest agricultural product after wheat and cotton, and it is also one of Pakistan's main export economic crops. Pakistan is the world's tenth largest rice producer and fifth largest rice exporter. Its annual rice output is 7 to 7.5 million tons, and it exports food to about 100 countries around the world.It is estimated that every year 40-100% of 200 thousand tons of broken rice is utilized in making poultry and livestock feed.
Invest in small flour machinery to start your business plan
Small-scale flour mill machinery is divided into single-machine, double-machine, multi-group and semi-automatic small-scale flour machines, each with different function resolutions is suitable for rural mills, township workshops, food companies, small-scale flour mills, large-scale flour mills, etc. Among them, small flour machinery has the advantages of automatic feeding, capable of processing a variety of crops, small area and low investment, and is widely used in rural workshops and commercial flour processing business. Small flour machinery is a multi-functional flour processing equipment that can not only process wheat flour, but also corn flour, rice flour and sorghum flour.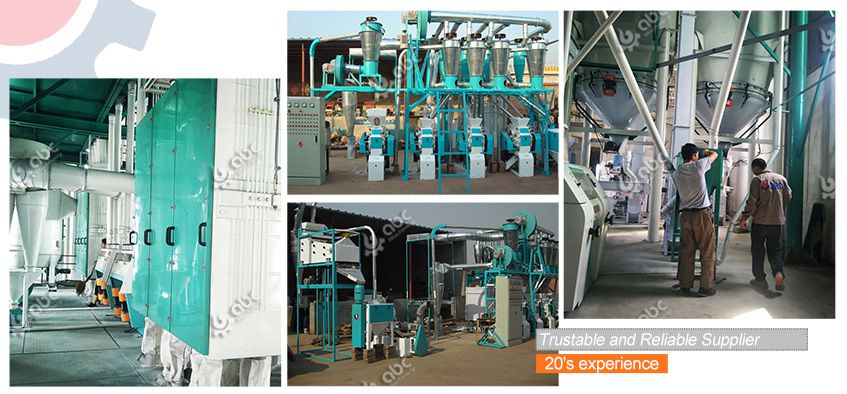 Invest in Small Scale Flour Mill Machinery
The flour processed by it is also relatively delicate and tastes good; this equipment can also be used in conjunction with other flour processing equipment and is one of the supporting equipment. Although this equipment has a small shape, a small footprint, and a relatively simple operation, it saves time, effort, and labor. However, it has a lot of functions. It has an automatic feeding function and can automatically complete the entire manufacturing process. No manual participation is required during the period.
The small-scale flour machine is the same as the large-scale flour machine. It has equipment for peeling off the wheat seed coat. After it peels off the wheat seed coat, the quality of the flour will be more stable when the wheat kernel is processed. If you have plenty of wheat, corn, rice or other cereals waiting for processing, you can contact us to get a TURN-KEY flour milling business plan and the most professional guidance. Leave us a message below.