5TPD Maize Milling Machines for Sale in Kenya
Maize is one of the highly cultivated crops in Kenya. It is processed to make different products like maize flour, maize meal, oil, fuel ethanol, and beverages, etc. Around 85% of the population out of the 52 million Kenyan population consumes this crop to fulfill its nutrition requirements. (Read more: Flour Mill Machine Price List >>)
How to Start Maize Flour Milling Business in Kenya?
If you are planning to start a small or large-scale maize flour milling business in Kenya, then the following tips will help you establish a successful commercial flour mill for sale.
Get a land that is close to the marketplace and the raw material (maize) supplier so that you can save transportation money and use it for something more useful.
Give your business a catchy suitable name to compete well among the already established companies. Register this name and start branding.
Buy high-quality maize/corn milling equipment. Your choice of equipment will greatly determine the success rate of your business. The high-efficiency maize processing machinery tends to consume less energy and produce more end-produce compared to the low-efficiency equipment that consumes more energy and does not prove to be of much help.
Hire workers who are already aware of this business. They should know how to operate machines and get their maximum output.
Use modern marketing strategies to grow your business and sell maize flour in the markets.

Cost of Maize Milling Machine in Kenya
For people who are interested in maize flour milling business, what they care most is the cost of starting a maize milling business in kenya. Actually, your investment should consider the production output, equipment and other factors. Usually, a 5tpd smallest maize milling plant may cost $10,000. For exact cost of maize milling machine, please check it with your maize milling machine suppliers. (Read more: Fully Automatic Flour Mill Plant Cost >>)

Maize Milling Machine Cost in Kenya
Please Note: If you are planning to buy a single maize/corn grinding machine, actually, it is at cheap price, but the production output and automation level are also relatively low. It may can't support you to expand you business in maize milling industry.

Cost-effective Maize Milling Plant Machines Supplier - ABC Machinery
Where can I buy maize milling machine in Kenya – factory price flour milling/grinding machine for maize flour/grits grinding: buy maize corn grinding machine from grain milling equipment manufacturer or supplier at factory price, get FREE technical instruction of maize manufacturing process and business plan to set up maize flour milling project in Kenya, Kyrgyzstan, Pakistan, Bangladesh, Uzbekistan, Saudi Arabia, etc., at low cost.

Business Opportunity of Maize Milling Industry in Kenya
Maize flour, which is a product achieved through maize flour milling, is used to make a traditional food 'ugali' (a form of thick porridge) in Kenya. Due to this reason, it is consumed by the population primarily. The maize flour milling business in Kenya is an ever-growing business opportunity as the demand for maize flour keeps on increasing every year. More and more people are moving to larger cities. This increase in urbanization (by 4.25%) is also another cause why the consumption of maize flour is rising. (Read more: Starting a Maize Milling Business in South Africa >>)


Settting Up Maize Flour Milling Plant in Kenya
Many large companies that produce maize flour commercially usually provide flour that lacks many essential nutrients required for proper healthy growth. There is already a high percentage of deficiency in Kenyan people, so its government is closing companies that fail to provide nutritious flour to the public even after receiving the warning. It means if you have a good plan and use advanced maize flour milling equipment to make nutritious flour, you will have a high chance of making a good name in this industry soon. (Read more: 20Ton Maize Milling Plant Project Built in Mozambique >>)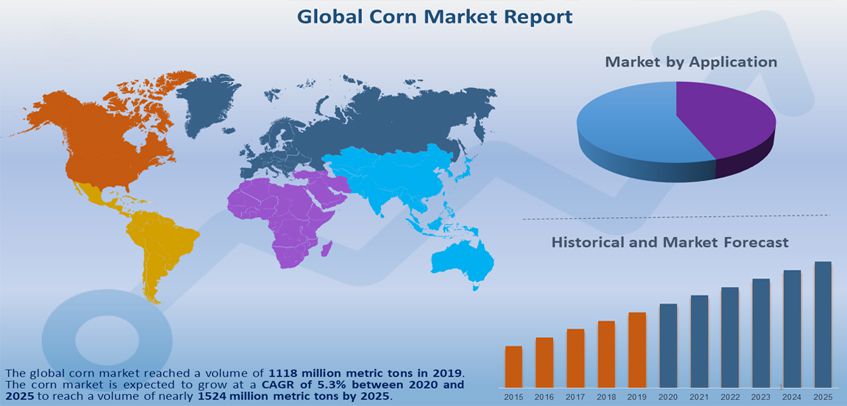 Maize Milling Industry
Kenya's population is also constantly rising, which means the more is the population, the more demand for the food will be. To meet this demand, thousands of tons are produced every year. So, even though the maize flour milling industry is very competitive, it still has room for new entrepreneurs if they use the right approach. Maize is also considered one of the cheapest calorie sources in Kenya. As this crop is easily available and inexpensive compared to the other cereal crops, starting a maize flour milling business in Kenya may also not cost you as much as milling of other crops may cost.
| Year | Production (1000MT) |
| --- | --- |
| 2020 | 4,000 |
| 2019 | 3,800 |
| 2018 | 4,014 |
| 2017 | 3,688 |
| 2016 | 3,339 |