This 10TPD mini wheat flour mill was ordered by a Chile client and shipped in Feb., 2018.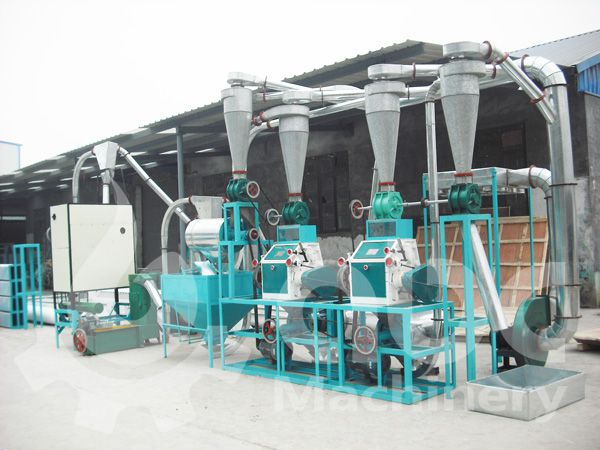 The client had wheat as raw material. This small flour mill plant was composed by flour milling machine (grinding machine), wheat brushing machine, cleaning sieve, vibrating sieve, and connecting pipes.
Main uses of each part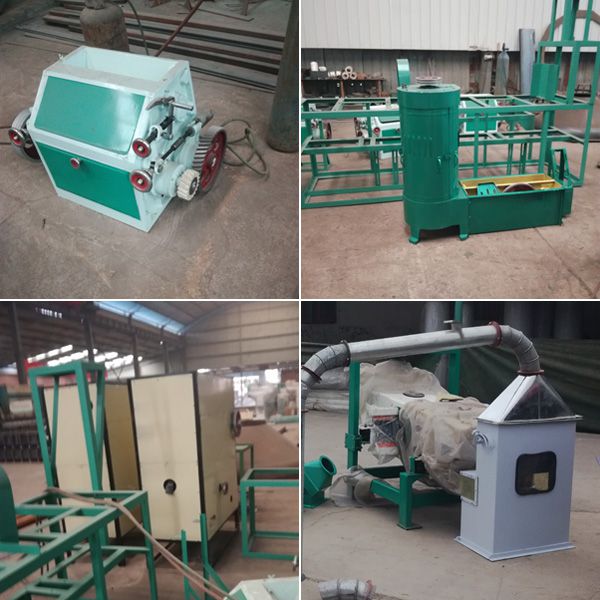 Starting a Mini Flour Mill Project
Starting a mini flour mill project is not easy as setting up a laundry business or a water refilling station. There are many factors to consider in starting this kind of project. These factors vary from country to country. In establishing this kind of mini scale flour mill business there is a need to conduct a small sort of research regarding the raw materials to be used as well as the supply and demand.
There is a need to consider the raw materials to be used as the end product of the mini flour mill project for sale. There are different kinds of raw materials of plants that can be used to make flours. These include wheat, rice, corn, yam, barley, potato, almond, and other plants raw materials that can be used in making these different types of flour. Supply of raw material is the first thing to consider in this business. Because what are you going to mill if you do not have the supply of the raw material available in your country? Some of these plants only grow on selected countries due to the temperature concerns. As a result, great consideration on the raw products is necessary.
Another thing to consider is the supply and demand. Though flour is one of the global necessities but the type of flour to be produced should be put into great attention. The different raw materials produce different types of flours. Therefore, it is always good to have a short research as to what is the most demanding type of flour that the market needs. Why should you produce the flour that they don't buy?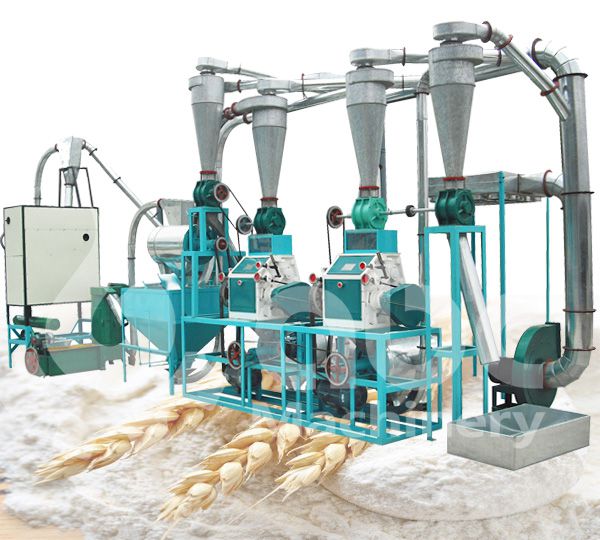 Flour manufacturers have been receiving high demands of orders for this product. Some countries experienced a shortage of flour supply. On the other hand, the prices of the products using flour as the main ingredients soar high. Such, it is a good move for the manufacturer to produce this best price mini flour mill project as this will be very helpful to most countries to have them produce their own flour products from the raw materials available to their community. It is the ability of the project owner to maintain the supply and demand ratio which is necessary for him to grow his business.
To start a CHEAP mini flour mill project there are four things to consider. First is to register your Mini flour mill project to the Local Government Unit where your business is situated. Although this is just a small project this is still producing flour products that can be a great source of income for the owner. Second is to prepare for the project location. Location is important since the machine will produce sound during its operation. And it is not good if it can make noise pollution and disturb others in the community. The third is to do canvass and purchase the Mini flour mill project of your choice. It is better to ask the opinion of others as to the quality of the product from the selected machine supplier. Considering the quality and lifespan of the machine is necessary for business growth. Fourth is to identify the raw materials to be used as the primary source of the flour that you are going to produce. Lastly, contact some customers ahead of time so that you already have the customers after the production of your flour business. Following these things will ensure your SUCCESS in this MINI FLOUR MILL PROJECT.